Many people face serious health issues due to inflammation, which may happen because of an unhealthy diet, diseases, or the side effects of medication. When the body lacks important nutrients, it may not be able to defend itself against its own immune system. This can occur when there is a deficiency of antioxidants, an imbalance in pH levels, or when cells send the wrong signals that lead to an overly active immune response. 
Our products are intended to help cases where the body lacks essential nutrients and aim to improve overall well-being. We invite you to explore our scientifically developed dietary supplements, carefully crafted with your health in mind. Join us on a journey towards better health, where nature and science work together to make a difference.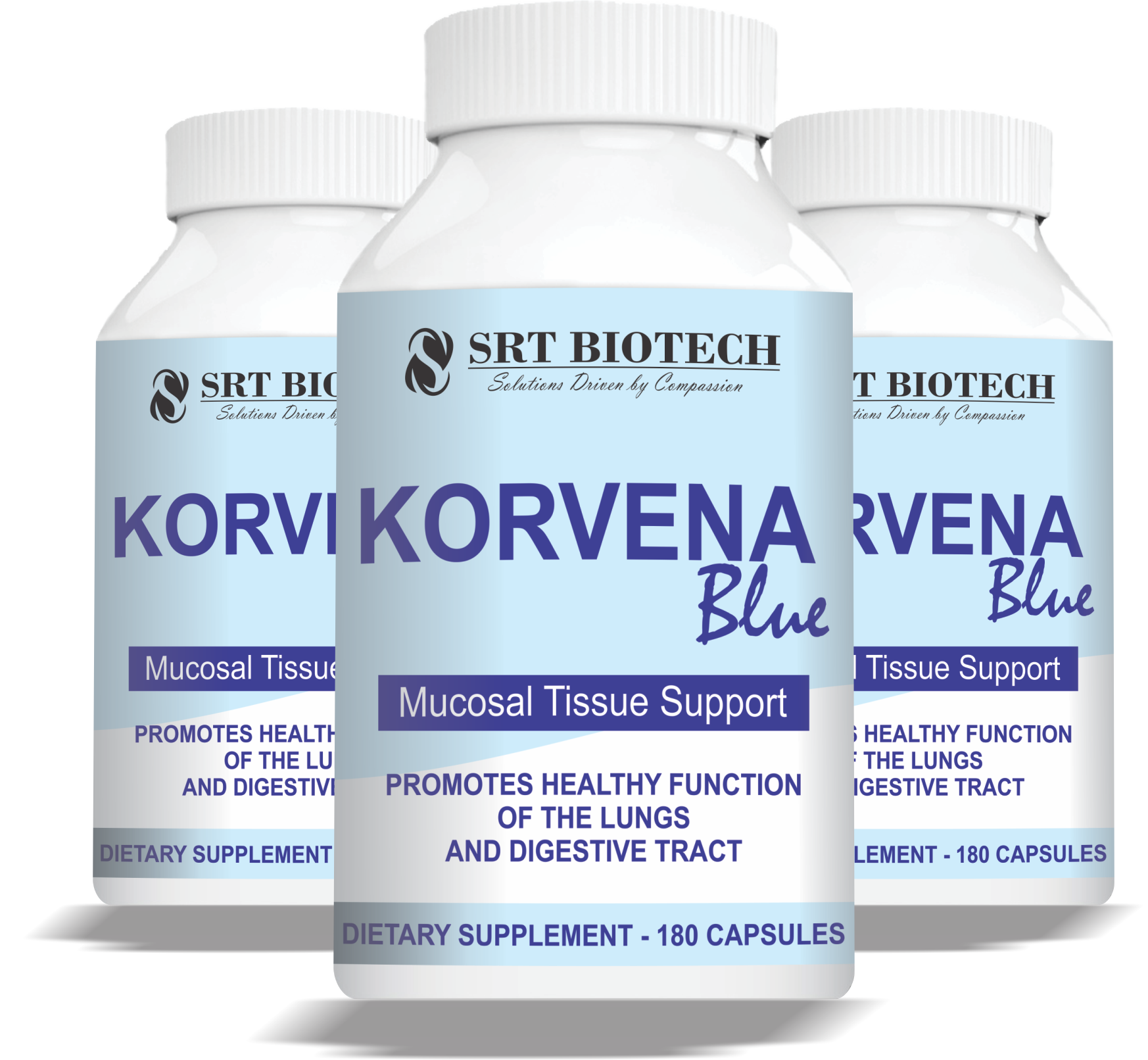 We are dedicated stakeholders who really care
"Our own family members and friends are the reason why we choose to make these products available. We care about the quality of life for them and for you."
Reduce Inflamation
with Korvena Blue
Meet our founding members
SRT Biotech was founded by a team of dedicated people who are determined to make these wonderful products available to patients who suffer from the debilitating effects of inflammation
David White has devoted many years to finding natural supplements to help keep his granddaughter Scarlett healthy. Scarlett was born with cystic fibrosis, a genetic disorder that leads to extreme health issues caused by runaway inflammation. The initials in the company name "SRT Biotech" are actually Scarlett's initials and the company was named in her honour.
Jim Caldwell has a longstanding involvement in the field of cystic fibrosis research. He played a vital role in creating the Sharktank Research Foundation, which is a parent/patient non-profit organization founded to raise funding for cystic fibrosis research. Jim's daughter was also born with Cystic Fibrosis which ignited his determination to find solutions for CF.
Dr. Roland Arnold has over 50 years of expertise in immunology and microbiology. Since 1975, he has shown unwavering dedication towards enhancing the body's natural defenses against infections, particularly within the respiratory and digestive systems. His research forms the backbone of our approach to developing supplements.